AWS Training Certified Course in Hyderabad
s the course progresses, it delves into the fundamental AWS services and features, such as Amazon EC2, Amazon S3, and Amazon RDS. Hands-on labs and practical exercises enable participants to launch virtual servers, store and retrieve data, and set up managed databases on the AWS platform.
Your Gateway to AWS Training in Hyderabad
Are you looking to advance your career in the field of cloud computing? Do you want to acquire the skills and knowledge necessary to excel in the fast-growing industry? Look no further than IntelliQ IT, your premier destination for comprehensive AWS training in Hyderabad. At IntelliQ IT, we understand the immense potential of Amazon Web Services (AWS) in revolutionizing the way businesses operate and the demand for skilled professionals who can harness its power. With our industry-leading AWS training courses, we aim to equip aspiring cloud professionals like you with the expertise needed to thrive in today's competitive job market.
IntelliQ IT for AWS Training?
Enroll in IntelliQ IT's AWS Training in Hyderabad today and embark on a transformative learning journey that will open doors to exciting career prospects in the world of cloud computing. Don't miss out on the chance to become an AWS expert and shape the future of technology.
Book a Free Demo Session Today !
Explore the trending and niche courses and learning maps. Learn about tuition fee, payment plans, and curriculum
The Growing Demand for AWS Training
In today's technology-driven world, the demand for skilled professionals in cloud computing is skyrocketing. As businesses across industries embrace the benefits of cloud services, Amazon Web Services (AWS) has emerged as a dominant player in the market. AWS offers a wide range of scalable and flexible cloud solutions, making it the preferred choice for organizations worldwide. Consequently, the demand for AWS-trained professionals has surged, creating abundant opportunities for individuals with the right skill set.
Here are some key factors contributing to the growing demand for AWS training:
The demand for AWS training continues to surge as organizations seek to capitalize on the transformative potential of cloud computing. Whether you are an IT professional looking to upskill or someone considering a career transition, acquiring AWS expertise can significantly enhance your employability and open doors to a wide range of exciting opportunities in the fast-paced world of cloud computing.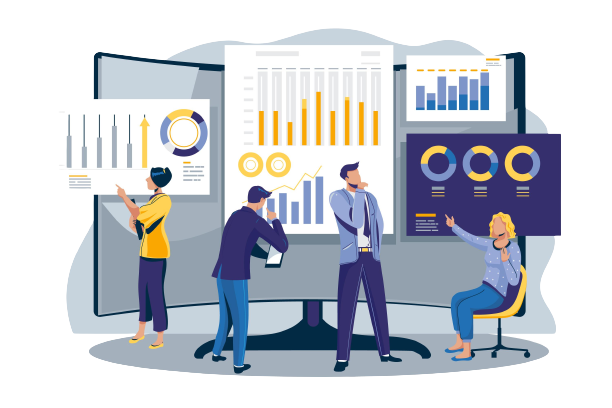 Who can Take this Course ?
Curricullum For AWS Training
Benefits of IntelliQIT Classes
Explore the trending and niche courses and learning maps. Learn about tuition fees, payment plans, and curriculum
Empower Your Team with Our AWS Training Course
Invest in your team's success with our AWS training course. Contact us today to discuss your requirements and schedule a consultation with our experts.